At work, cutting scope is a way to potentially save weeks of effort. But where does cutting scope cross the line into cutting corners?
Slava and I try to find that line in:
The Nonintuitive Bits episode 25: Cutting Scope vs Cutting corners
And now your nuggets for the week:
Be your manager's second brain
Make others comfortable with giving feedback
Use a bat signal to attract like minds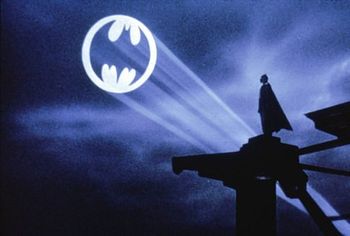 ---
#1 Be your manager's second brain
Patty says it best:
"Your boss wants you to push back. Your boss is expecting you to think through the business strategy and the workload and offer advice—not to just try and do everything."
--via Rise
#2 Make others comfortable with giving feedback
FBI Negotiator Chris Voss shares a trick for making the other person feel at ease with sharing their real concerns.

What does he do? He invites corrections, and then says something which he knows is wrong about them


Charity Majors loves to send bat signals.
Bat signal: A message that attracts people you like while repelling those you don't
A couple examples:
Companies emphasizing "we work hard"
People emphasizing cultural values
Via If management isn't a promotion, then engineering isn't a demotion

Your Turn 👊
Damien Ryan shared his own bat signal.
He keeps using the word "empathy" in interviews and checks to see if the other person ever flinches.
What other bat signals have you seen?
Till next week
--Zain