About Me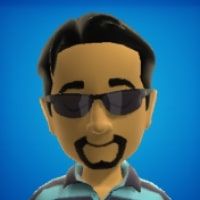 I build the infrastructure used by millions of developers around the world.
I've helped build Google Cloud Platform's AI Platform Notebooks and Microsoft's Azure App Platform, and nowadays I'm building Stripe. I even worked on Windows when I was a wee lad.
You can also find me on Twitter and co-hosting the podcast The Nonintuitive Bits.
What I Write About
The topics I'm most interested in span multiple fields. At the high level they'd be:
Advanced Engineering
Techniques for Engineering Effectively
Practicing Rapid Experimentation
Personal Psychology
Introspective Analysis
Productivity Hacking
Business & Startups
Business Strategy
Seeing things from the customer's point of view and solving their actual problems
If any of the above sounds interesting, join my newsletter to get the best articles I find on those topics as well as any insights I write about.
Popular Essays