About Me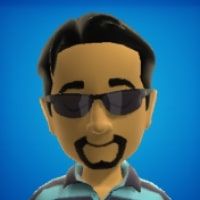 I build the infrastructure used by millions of developers around the world.
I've helped build Google Cloud Platform's AI Platform Notebooks and Microsoft's Azure App Platform, and nowadays I'm building Stripe. I even worked on Windows when I was a wee lad.
You can also find me on Twitter or co-hosting The Nonintuitive Bits podcast.
Why I Write
I read a lot. And I mean a LOT. Like, the-librarian-knows-me-by-name a lot. But the cool insights I'd learnt often trickled out of my brain by the next morning.
Then I  discovered one trick which kept those ideas fresh:  Writing them down
When I wrote them down, not only were the ideas easier to remember but I was also forced think about them more deeply: "I believe A because B is true....wait, am I sure B is actually true?"
As I wrote them down, it seemed a shame to keep 'em locked away to myself. So I decided to start a newsletter summarizing the best of what I learn.
But isn't everything already on the internet,  you ask? There's a funny thing about information:
"Most secrets about how the world works aren't secrets, they're just knowledge unevenly distributed." --Patrick McKenzie
Here's to playing a tiny part in distributing knowledge a little more evenly.
What do I write about?
I love to read about software engineering, business, and psychology, and how they relate to each other. I send a weekly newsletter which highlights the most insightful material I read that week along with any essay I write.
More specifically, I'm passionate about:
Software Engineering
Techniques for Engineering Effectively
Practicing Rapid Experimentation
Personal Psychology
Introspective Analysis
Productivity Hacking
Business & Startups
Business Strategy
Seeing things from the customer's point of view and solving their actual problems
Popular Essays
Sorted by popularity