About Me 👨‍💻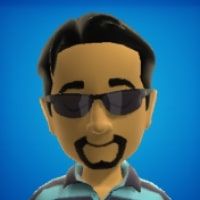 I build the infrastructure used by millions of developers around the world.
In the past I've helped build:
And now at Meta I'm making the infrastructure used to build PyTorch, bringing Machine Learning to the masses.
You can usually find me on Twitter or co-hosting The Nonintuitive Bits podcast.
Popular Essays 🚀
These got front page limelight on Hacker News & Reddit's /r/programming
Why I Write ✍
I read a lot. And I mean a LOT. Like, the-librarian-knows-me-by-name a lot. But the cool insights I'd learnt often trickled out of my brain by the next morning.
Then I  discovered one trick which kept those ideas fresh:  Writing them down
When I wrote them down, not only were the ideas easier to remember but I was also forced think about them more deeply: "I believe A because B is true....wait, am I sure B is actually true?"
As I wrote them down, it seemed a shame to keep 'em locked away to myself. So I decided to start a newsletter summarizing the best of what I learn.
But isn't everything already on the internet,  you ask? There's a funny thing about information:
"Most secrets about how the world works aren't secrets, they're just knowledge unevenly distributed." --Patrick McKenzie
Here's to playing a tiny part in distributing knowledge a little more evenly.
Insider Advice on how to Pass FAANG Interviews 🤝
I've worked at some of the largest tech companies, and spent a lot of time as both interviewee and interviewer. And all that experience made me realize something:
Too many good engineers fail interview loops just because they can't interview well.
It's not their fault.
Conventional interview advice only covers 1/3 of what's actually needed to pass tech interviews.
No wonder folks think those interviews are hard.
It's time to level the playing field. Here's the insider's guide on how to pass FAANG interviews.
You'll get:
1.5 hours of content containing interview and career advice I had to learn the hard way
A list of the best interview prep resources I've found
Get the course
What do I write about? 🤔
I love to read about software engineering, business, and psychology, and how they relate to each other. My newsletter highlights the most insightful material I read that week along with any essay I write.
More specifically, I'm passionate about:
Software Engineering
Techniques for Engineering Effectively
Practicing Rapid Experimentation
Personal Psychology
Introspective Analysis
Productivity Hacking
Business & Startups
Business Strategy
Seeing things from the customer's point of view and solving their actual problems